In the face of consumers' pursuit of fashion and beauty and the increasing refinement of modern spaces, we can design some partitions to develop more functions in space. So what are the home space partition designs? Furniture, screens, decorations, countertops, etc. These are all clever home space designs. In fact, there are many other designs, but the most common is the screen partition design. However, different home designs also have different ideas and solutions. This article will take everyone to look at the design of space partitions.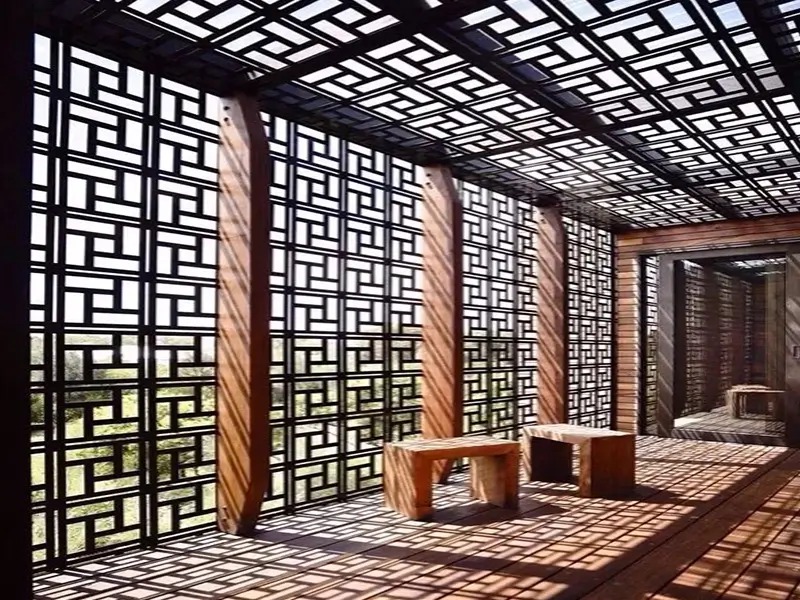 Living room partition
The living room partition can use furniture, floor-to-ceiling walls, and screens as partitions. First of all, let's talk about furniture partitions. For furniture partitions in the living room, we generally choose to use TV cabinets, sofas, display cabinets, wine cabinets, sideboards, etc. as partitions to distinguish the space. Using furniture as a partition is also beneficial. While dividing the space, it does not take up space, and the furniture can also be practical, and the living room will appear more transparent and spacious.
Others will choose to use floor-to-ceiling walls as living room partitions. But floor-to-ceiling walls are not walls in our traditional sense, and many of them use tempered glass as partitions. The shape can also be customized according to the style and color matching of the living room. However, the general suggestion is a larger living room. The living room with a larger space is suitable for using tempered glass walls as a partition, which also looks more atmospheric and spacious.
Finally, the living room partition will also use a screen. In fact, the screen is used as a partition, which can not only increase the private space, but also play a role of shelter. Many people think that screen partitions play the role of a peaceful and harmonious atmosphere. In fact, it is just like this, so many families will choose to use screens as partitions. Not only good-looking, but also suitable for large and medium-sized needs.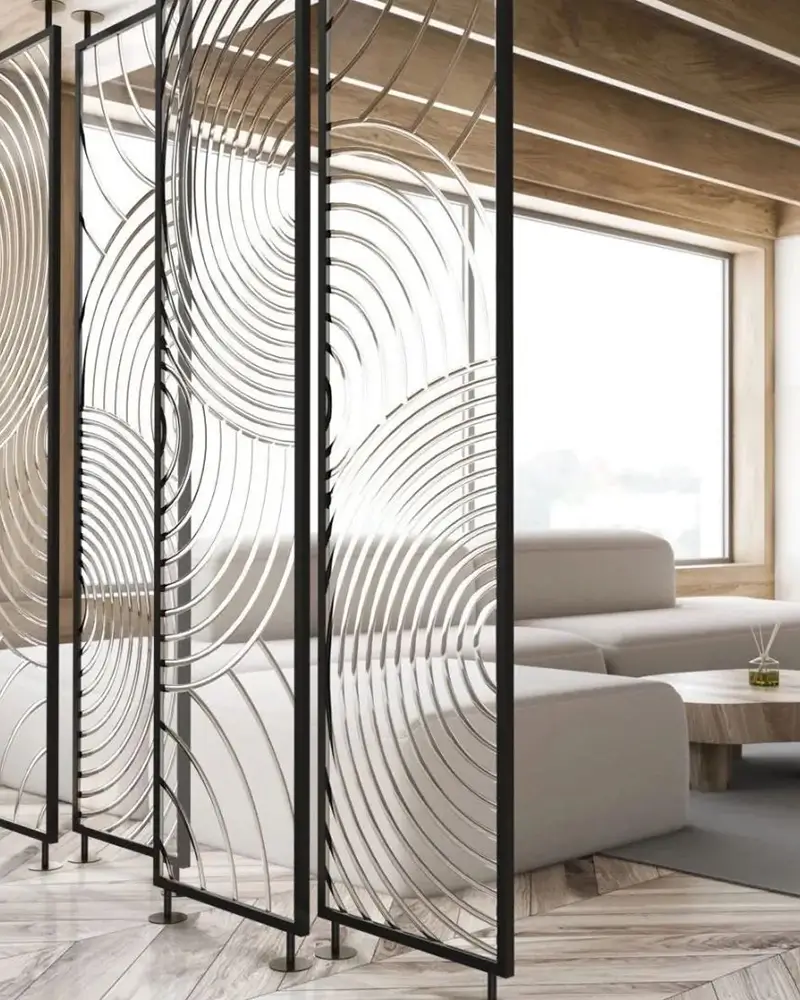 Bedroom partition
Speaking of bedroom partitions, we all think of bedroom partition walls, bedroom partition curtains, and bedroom partition wardrobes as partitions. So let's talk about their differences. First of all, we can design a wall for the partition wall of the bedroom. Generally, we recommend that the window or the entrance area be separated from the bed to a certain extent. Of course, this is only possible if the room space is large enough. Then the partition wall can also be installed with a wall-mounted TV, and some can also be separated into a study room.
Next, let's talk about bedroom partition curtains. Generally, it is recommended that we use curtains, bamboo curtains or bead curtains as a simple visual partition in a room with a small space. This can not only serve as a shading effect, but also divide a small bedroom leisure area.
There is also a wardrobe as a partition. In this way, custom-made wardrobes are generally chosen as partitions. Using wardrobes as partitions not only protects privacy, but also plays a decorative role, and does not take up space. It is practical and beautiful, so it is also the wardrobe that most people will choose cut off.